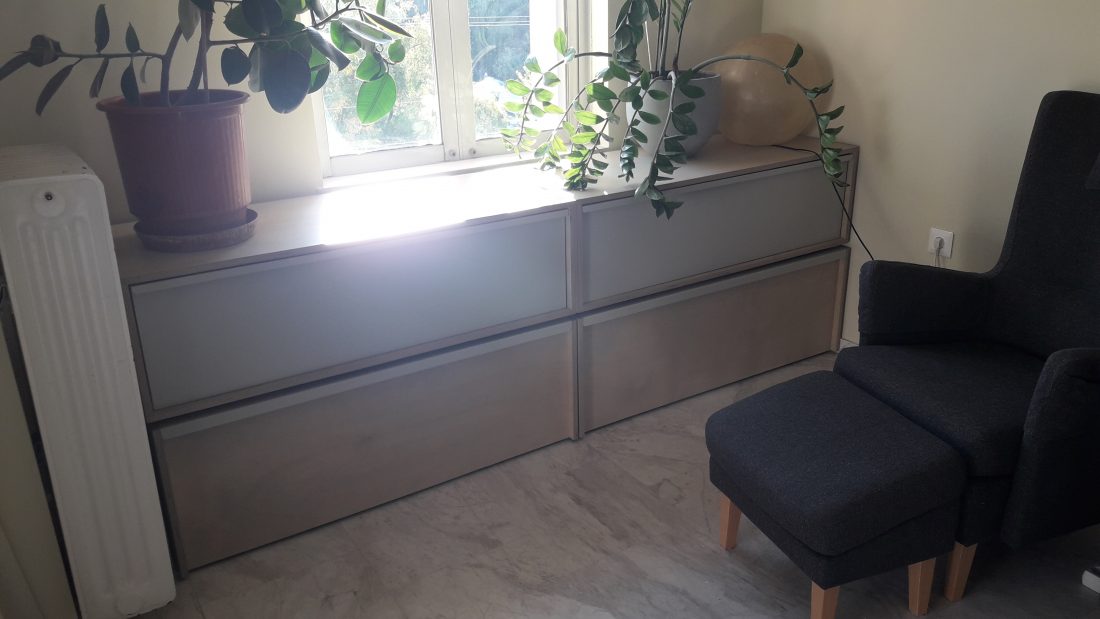 Tailor made 2-piece furniture for storage of personal training equipment.
Is spacious enough for steps, mats, bags and strong enough to withhold big fitness weights.
Is made of sycamore plywood with a light finish that allows the natural feel of wood and powder coated bent steel preventing from rust and scratches
Easy to use.
Lower drawer-boxes on wheels for fitness weights and upper thin sheet steel bent drawers, very light, for steps , mats,  inflamable equipment and bags.
No drawer mechanisms are used that makes it easier for construction, stronger and easy to  move.
Is a 2 pieces furniture that can be separated from each other and used autonomously in case of a change of home furniture arrangement or change of adobe.